Restaurant Online Ordering Software Pricing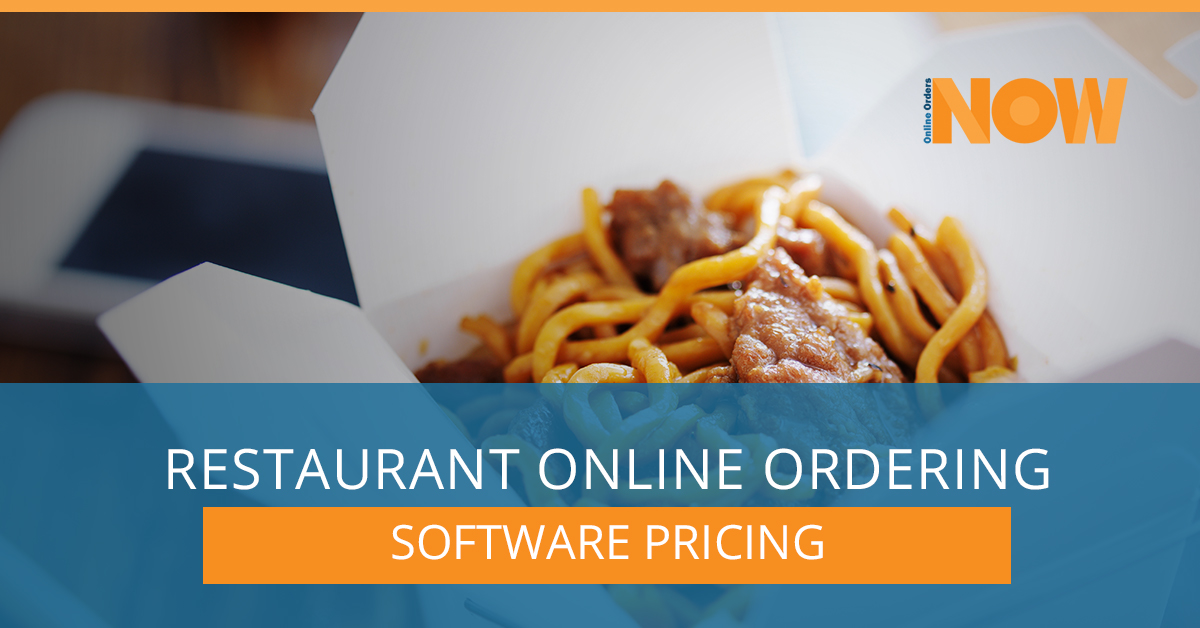 In the world of restaurant online ordering software, making the right decision about a provider is as important of a contributor to your business' success as almost any. Indeed, the ability to accept online orders has never been more vital than the present day.
With features that include advanced delivery mapping, intuitive and effective ordering interfaces, a suite of exclusive features, and a $20,000 revenue guarantee, there is plenty to like about the online ordering software we provide at Online Orders Now. Below you'll find a brief rundown of our standard features:
Unlimited Transactions – Irrespective of your monthly order volume, you'll pay the same monthly rate, with no fees or limits based on volume.

First-Time Customers Emailed – When you receive a first-time customer, we'll notify you so that you can inform them of what sets you apart from your competition!

External Delivery Service Email & Fax Notification – If you work with a third-party for deliveries, part of our food ordering system involves automatically sending them a copy of each delivery order either by fax or email to effectively "close the loop."

Administration Back-end – We provide a full-service restaurant online ordering system, meaning we

do all the work for you

. But for restaurant owners who prefer to utilize a more hands-on approach, we offer a full-featured administrative web interface so you can make real-time changes in areas that include delivery times, descriptions, business hours, holidays, pricing, and more.
Non-Integrated Pricing
On our website you'll find that we have plenty more to say about the many features and benefits of going with us at Online Orders Now, and we encourage you to peruse our POS integrations/partners when you have the opportunity. However, we offer non-integrated online ordering software for restaurants as well. Below you'll find package and pricing info.
Pricing FAQ
Below you'll find some common questions we get from interested parties. If you don't find your own question answered below, feel free to reach out to us. We'd love to learn more about your business and how we can be a part of your success!
Q: Can I upgrade to Fully Integrated later?
A: Yes, you can! Call for options, but you should know that our premier POS partners include Aldelo, Maitre'D, MicroSale, and rpower. With fully-integrated restaurant online ordering software, you can experience seamless orders. Orders are captured by the POS and print automatically on up to five printers. Your credit card orders go directly to your merchant processor, and a copy of all orders is sent via email and admin backup.
Q: What is my return on investment for this?
A: We'll give you a "ballpark" estimate. If the amount you invest is $15,496, the amount returned, all else being equal, should be in the range of $20,000 over a six-month period. That's a net investment gain of over $4,500, an ROI of 29.05 percent, and an annualized ROI 66.54 percent.
Although this is just an example, don't necessarily think of it as unrealistic. This ROI is based on the fact that typically restaurants mark their dishes up about 30 percent as well as online ordering setup and cost for one year. Total startup costs, for the first year, are $1,498.40 (which is typically made back within the first three months of orders). With a $20,000 Revenue Guarantee your first year and the cost of food (marked at 70% cost of your orders) the first year you gain $4,502.00 Above food costs and Online ordering. Typically, our restaurants do well above this number so the total at the end would increase with the increased end revenue value.
Q: What is a "Revenue Guarantee?"
A: Our Exclusive Revenue Guarantee states that you will earn $20,000 in 12 months or $60,000 in 24 months. If you don't achieve these numbers, we will cut your menu monthly fee in half until you reach those numbers in the given time frames. We will also go over things like your social media, your advertising strategies, discounts/promotions that can be placed on your menu itself and go over with you what you can do to improve your online sales. We don't think you'll find another restaurant online ordering system that will offer you that!
Q: Do you include those pesky comment boxes that cost me money all the time?
A:  No! We only add them at the direct request of the restaurant for things like allergies etc. (Note: POS Integration limits the number of characters that can be placed in a comment box to 20-40 max)
Q: Do I need all the social media sites that are listed?
A: Not at all. We do suggest you have at least one as that is the where you can easily engage your current loyal customers and the customers you just haven't met yet. Our online ordering does not require that you have any though!
Q: Can I talk to an actual person as the need arises?
A: Absolutely! Our contact information can be found here or on any of our social media locations.
Time For A Demo!
Now that you've gotten a better feel for our features and pricing options, it's time to experience the Online Orders Now difference for yourself! We have a full suite of features which can be tailored to your brand's unique vision. Check out our Demos page to find a few examples of websites and food ordering systems we've designed for current clients. We'd be happy to learn more about your business as you discover more about how our software for restaurants can make a tangible impact on your bottom line. Contact us today to learn more.