In our last post, part one of this two-part series, we compared our online ordering system to the industry standards. We addressed how there exists a special window of opportunity for small restaurants looking to add (or enhance) a brand new revenue stream to their profit equation. Namely, there is a third option between what the big hitters like Domino's do and paying thirty to forty percent of your delivery earnings to a third-party delivery aggregate. This option is choosing Online Orders Now and our advanced online ordering solutions. We offer a flat, fixed monthly fee with unlimited transactions, among many other features and benefits.
So if you are interested in adding an online ordering system to your restaurant (and you should be), remember that you don't have to sacrifice a third of what you make just to make it work. Likewise, you don't have to be Pizza Hut to have a beautiful website and ordering system that your customers will love using! Online Orders Now handles all of that for you, all while seamlessly integrating with your POS system.  
To summarize what we discussed yesterday, here is what Online Orders Now offers that others providers of restaurant ordering software don't:
Lower cost (our competitors often charge up to 20 percent on each order)

Easy-to-use, integrative system (no retyping orders)

Direct integration with your preferred point of sale software

Exclusive features such as "My Way" (our individualized "favorites" menu that works even when menus are updated)

Non-integrated ordering options

(we offer semi-integrated and non-integrated ordering options, giving you complete control)

Non-exclusivity (allows you to use a variety of food delivery platforms without issue)
What Makes Online Orders Now Unique
Let's start with our standard features so that everyone is on the same page. No matter which pricing plan you end up going with, you are guaranteed to get the following features in your online food ordering system:
Unlimited Transactions – Irrespective of your monthly order volume, you'll pay the same monthly rate, with no fees or limits based on volume. This is huge for restaurant owners who are trying to stretch their budget out as much as possible while still maximizing profits. We want to be part of your success, not nickel and dime you, trying to squeeze out whatever we can. That's just not how we do business at Online Orders Now.

First-Time Customers Emailed – When you receive a first-time customer, we'll notify you so that you can inform them of what sets you apart from your competition! You'll always be informed and on top of things with our easy-to-use features.

External Delivery Service Email & Fax Notification – If you work with a third-party for deliveries, part of our food ordering system involves automatically sending them a copy of each delivery order either by fax or email to effectively "close the loop." Even if your internet goes out for some reason, there will be no lost orders with this feature.

Administration Back-end – We provide a full-service restaurant online ordering system, meaning we do all the work for you. But for restaurant owners who prefer to utilize a more hands-on approach, we offer a full-featured administrative web interface so you can make real-time changes in areas that include delivery times, descriptions, business hours, holidays, pricing, and more. If you would prefer to have one of our customer-support representatives help you, or make these changes for you, all you have to do is reach out to us. That's just one more way we separate ourselves from the pack at Online Orders Now! We aren't just software — we are a service that is dedicated to your success.
ROI Expectations
Speaking of your success, let's talk about what kind of return-on-investment you can anticipate when using our online ordering software for restaurants. While each restaurant is different from the next in myriad ways, we can generalize a little bit to give you a better understanding of the kind of value we provide to most of our clients. Our "ballpark" estimate is that if you invest, for example, $14,496, the amount returned should be in the range of $20,000 over a six-month time period. That's a net profit of $4,500, or an ROI of 29.05 percent, with an annualized ROI of 66.54 percent
It's an example, yes, but it's not necessarily an unrealistic one, if for no other reason than the fact that a restaurant usually marks their dishes up about 30 percent (in addition to online ordering setup and cost for one year). Speaking of startup costs, the first year should be in the range of $1,498.40, which most restaurants make back within the first three months of implementing their online ordering system. As time goes on, we'll help you fine-tune your system, you'll receive more and more orders, and see profit margins increase as well!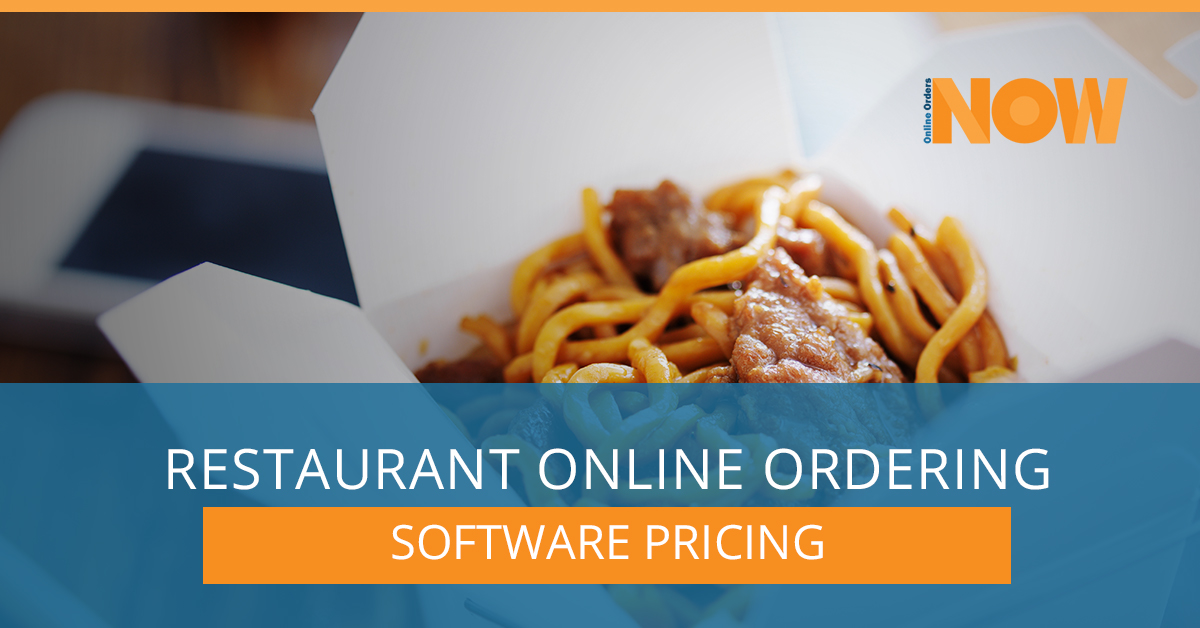 Our Exclusive $20,000 Revenue Guarantee
The other piece of this conversation has to do with our exclusive $20,000 Additional Revenue Guarantee. It states that your restaurant will earn $20,000 in 12 months (or $60,000 in 24 months) when you use our Fully-Integrated Pricing Plan. If you don't end up achieving these numbers, we will cut your menu monthly fee in half until you do reach those numbers in a given time frame. We are so confident in our solution that we are willing to half our fees, effectively putting our "money where our mouth is."
What's more, we'll review your social media, advertising strategies, discount and promotions that can be utilized within the ordering system, and beyond. Our experience working with a variety of restaurants means we understand what works and what doesn't, generally speaking. We'll go over ways you can improve your online sales at your convenience.
Again, we don't think you'll be able to find another online ordering system provider that is this committed to your profitability!
Other Key Features & Benefits
We've talked about unlimited transactions and seamless POS integration. But there are many other benefits and features of our online ordering software that we haven't yet addressed. We won't speak about all of them in today's post, but we'd like to leave you with a couple that are worth remembering when you make your decision regarding which provider will be best for your restaurant.
Discounts, Combos, Special Offers & Packages – We give you the control to setup custom discounts, combos, special offers, and unique packages that fit your menu items. You can require a special code, a minimum purchase amount — they can even be restricted by time of day and day of the week! Set it for delivery or take out only, set up a Buy One Get One offer, set up a single menu item that groups multiple menu items together for faster ordering. It's all possible.

30% Larger Tickets – Customers who order online have ticket sales that are in the range of 30 to 40 percent higher than those who order over the counter or over the phone! Why? Folks can take their sweet time browsing your menu from the comfort of their own home. Plus, they'll be presented with special offers, combos, and other packages that have a strong chance to upsell them. Customers are easily able to find what they want and order it however they like it when they use our custom-designed mobile app and website. Your menu will simply look fantastic and be easy to navigate, and that pays off.

Marketing information – All customer-provided information (name, address, and zip code are required) is captured and stored so that restaurant owners can take advantage of it in their marketing efforts. All such marketing information is stored in the Admin. But if accessing it becomes a chore or you'd simply prefer to have it emailed to you in Excel format, all you have to do is email us to let us know! We are happy to make your life easier in whatever way we can.  
Contact Us Today To Get Started!
As you can tell, there is a lot to like about the idea of having Online Order Now in your court. Not only is our solution sophisticated and innovative, but it's easy to use as well. We hope that you consider us among your choices for optimizing your online ordering and delivery operations. We want to be a part of your success, and our track record suggests we are more than capable of doing exactly that. Contact us today to get started.