Welcome back to our third and final part of our series dedicated to helping restaurants think about marketing and the budgeting thereof. In our first post, we took the time to talk about appropriate percentages of overall revenue to allocate toward marketing. While no two restaurants or markets are alike, there is a significant strategic difference between how an up-and-coming restaurant needs to think about marketing weighed against the way an established restaurant needs to go about their marketing business. Long story short, it's much easier for a restaurant to hold ground than gain traction, meaning a new restaurant needs to devote more budget toward marketing than a restaurant that has already carved out a niche for themselves.
In our second post of the series, we talked about items worth considering before you write your marketing plan. Ask yourself questions about the kind of customers you have, how often you get repeat customers, ways that you could increase your average check size, and if you are being proactive about being flexible with your monthly marketing budget. To that last point, it's important to spend a proportional amount of money during your busy months. Don't make the mistake of thinking that your busy months will take care of marketing on their own; for every extra customer that walks through your doors, you could be capturing two others with a well-placed marketing strategy.
In today's post, we'd like to highlight a few of the most significant marketing channels your restaurant needs to a be a player in. It's 2018, and the landscape of marketing has changed more in the past five years than perhaps ever before. Social media and search engine marketing have fast become core elements to every modernized marketing campaign. Read on to learn a bit more about each, and how Online Orders Now fits into your ultimate success as a marketer.
Social Media
Of United States residents who are active online, over three-quarters of them are on social media. Hence, it's become vital for restaurants to meet potential customers where they are at, so they can manage reviews, publicize specials, and generally interact with folks who are interested in their kind of restaurant. Beyond that, some restaurant owners can go the extra mile, treating their social media page (on Facebook, primarily) akin to their primary website. If you have the time (or the means to hire someone) to perform these duties on a daily basis, it will go a long way toward establishing yourself on social media.
Let's go a level deeper though. There are two types of posts, free posts (organic) and boosted posts (paid). The way Facebook has set their algorithm these days, it's a very arduous task to try to build a following through organic posts alone. When you boost posts, Facebook gets paid, so they'll help you reach a wider audience as an incentive. You can set audience size, reach, and frequency when you boost posts. One thing to keep in mind is that the more dynamic your imagery and content, the more favor Facebook will give you. Therefore, you have a choice: You can pay tens of thousands to a designer/social media manager or learn how to do that stuff yourself. There is a cost/benefit to consider, however, because the higher quality content you can pump out, ultimately the more people will walk through your restaurant's doors.
Online Orders Now And Social Media
Choosing Online Order Now means you get much more than a simple online ordering system. There are a host of features we've included in our food ordering system for restaurants, and our custom-made websites for restaurants are no different in that respect. While it is merely a way to connect visitors to your Facebook and other social media profiles, each of our websites (mobile and otherwise) will have social networking links included. This makes it easy for your website visitors to find your Foursquare, Twitter, Yelp, and Facebook accounts. Embedding these links is just one more way we provide value.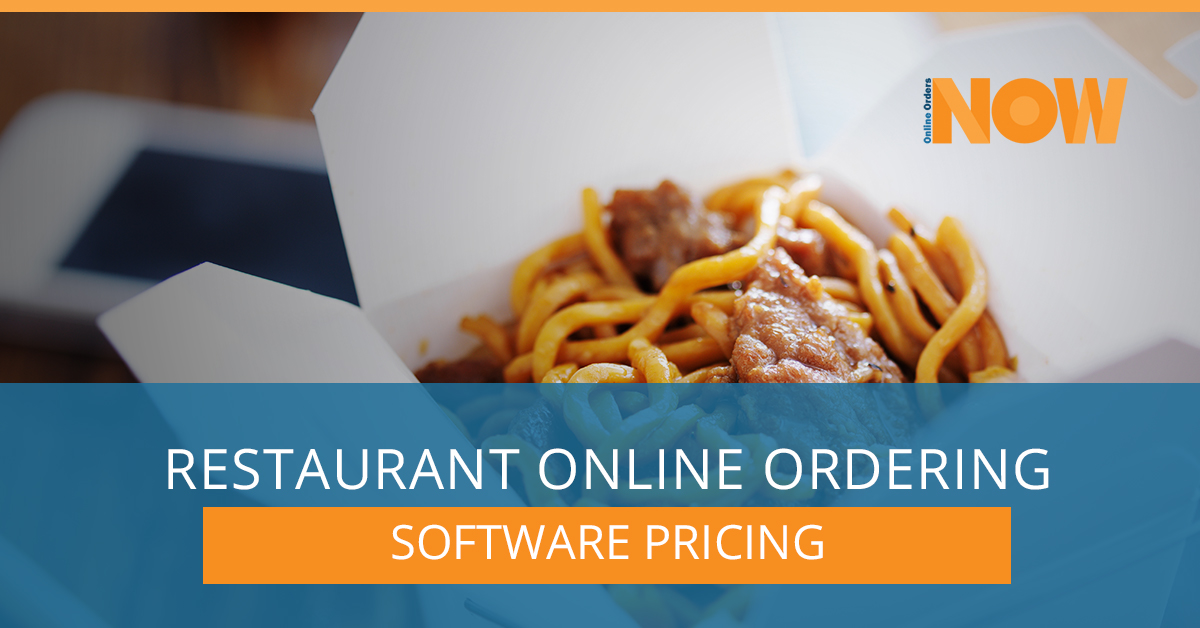 Marketing On Search Engines
Simply put, your beautiful website (made by Online Orders Now) won't mean much if no one is able to find it. Google gets around 90 percent of all online searches, totalling over 3.5 billion searches each day. Clearly, it's a channel in which you must have a presence.
There are two kinds of search engine ads that exist — one is paid (called paid search, search engine marketing, and other names) and the other is organic, or Search Engine Optimization (SEO).
Paid search engine marketing is complex and constantly evolving. Thinking that you can figure it out on the fly by throwing a few hundred bucks a day at a couple keywords you think are appropriate is a great way to flush money down the toilet. While folks who have the time and dedication can certainly teach themselves the basics of Google Adwords and such, we advise educating yourself to the point where you can have a conversation with marketing professionals about your strategy. This will save time, and ultimately, money. You need to be able to hold your digital marketing company accountable to the strategy you have agreed upon. But, again, trying to become a digital marketing expert is a full-time job. We would assume you'd rather be running your restaurant along with all that entails.
Search Engine Optimization is an attractive prospect for many a business owner, since these are technically "free" listings. There is no cost-per-click that will be charged every time someone clicks on your add, as opposed to the aforementioned paid search approach. The key is that you need to get your restaurant's listing to show up for the right keywords. That is, when someone types in something like "best local restaurants," or "Polish food near me," you need to show up on the search engine results page.
Understanding that idea is one thing, but turning it into a reality is another. There are many factors to consider: competitors, location, website platform, and more. The long and the short of it is that you need to first find which keywords are important to you, and then orient your website to be crawled by Google so that it identifies you with those keywords. On a basic level, you don't want to over-reach when it comes to keyword selection. If you are a Polish restaurant in San Diego, for example, you probably shouldn't be trying to rank for searches like "San Diego restaurant," or even "Southern California Polish food." The rule of thumb is the more specific you can get (while still having a decent amount of search volume), the better chance you'll have to rank for such keywords. Hence, there's a balance to be struck between search volume and competitiveness.
As you can probably tell, there is a good reason why SEO specialists exist. If you can't to pay a content writer a salary, you can probably find a consultant to get you and your website pointed in the right direction for much less money. However, it's key to remember that Google honors the consistent output of content, such that you'll see boosted rankings on keywords you are vying to rank for if you blog and alter your website (in specific ways) consistently. Google wants people to find what they are looking for, and if you can posture yourself to be an authority on a given topic, things will go better for you. Remember, consistent exposure is key.
Digital Marketing Takeaway
We hope we haven't discouraged you too much with regards to digital marketing channels your restaurant needs to have a presence in. It's complicated, there's no two ways about it, but success is far from impossible. If we were to stress one take away for our readers, it's to educate yourself to the point where you can talk about these things with experts. That way, you can reasonably determine if a marketing approach is viable or not. These things take time, but after a few months you should be able to start seeing the dial move in a positive direction in terms of ROI.
Investing In Your Community
Our parting thought for today's post is that you shouldn't forget about being active and visible in your community. Because restaurant's are inherently local, it's a great idea to sponsor events and give back to your community where possible. For example, get your name out there by sponsoring local festivals or something of that nature. You know your area better than we do, and this approach is by far the easiest to undertake, if not the most affordable. And while ROI might be more difficult to ascertain from a vague branding campaign such as this, don't be afraid to include promotions and discounts where possible. This will help give you an idea as to the success of your campaign, and you can adjust your strategy if things don't go as planned.
Learn More About Online Orders Now
We didn't even have time to get to print ads, direct mail, and video — all of which can be effective ways to marketing your restaurant. At the end of the day, it's about the bottom line. If you are looking to add online ordering software that seamlessly integrates with your POS system while adding more cash flow, contact Online Orders Now.